" Money Shall Perish...History Shall Not "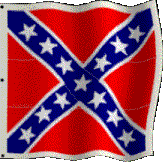 The membership of today's Barr's Battery is made up of members from the same recruiting area as the original battery. The roster includes a descendant of a member of the Original Barr's Battery. Our members are from SW Virginia and E. Tennessee. We are a family oriented group and welcome new members.

UNIFORM REQUIREMENTS

Barr's Battery
Plaid hunting shirt ( The color is not known) but burgundy, red, or brown would be preferable. This is the known uniform for the battery, taken from an extant photograph of Capt. Barr. The photo of Capt. Barr is not available, but a similar photo may be seen at the bottom of this page.

Wool or cotton trousers of either military or civilian pattern of the period.

Brogans or artillery boots.

Slouch hat-
black, gray, or brown. Jeans wool kepi is acceptable.

Jeans wool shell jacket, of the Army of Tennessee pattern. This may also be used in the 63rd Va. Inf. impression, as may all the above mentioned items.

Suspenders(see Federal list)

UNION IMPRESSIONS
Navy blue

sack coat

Sky blue

wool trousers

Navy blue

forage cap, or black slouch hat

Brogans

Suspenders.. must be cloth and leather. NO ELASTIC OR ALLIGATOR CLIPS!!!!

WEAPONS
3 band musket of either Enfield or Springfield pattern, with appropriately fitted bayonet and scabbard.

For artillery impression...pistols may be of either Colt or Remington pattern. Cal. .31, .36, or .44. (These are optional !)
LEATHER ACCOUTREMENTS AND CANTEEN
Waist belt- black leather, with US oval belt plate. For CSA impression a simple roller buckle is preferred.

Cartridge box with US oval plate, and sling with eagle breastplate.

Cap box.

Canteen- smooth side Federal canteen with dark blue or brown cover. Stainless steel is recommended unless you like drinking rusty water!!! If you prefer you may choose a wooden one for CSA impression. But the metal is recommended as it may be used in both impressions.

Haversack- Cotton or tarred. The tarred is recommended as it may be used in both USA and CSA impressions.

Poncho- rubberized canvas one. or gum cloth

Wool blanket- get one of period design. For CSA impression a homemade quilt may be used.
Any questions about which items are to be procured first may be directed to the battery commander.
This list will become more detailed as time progresses.
***